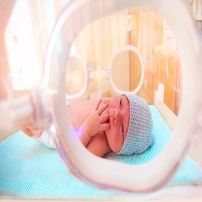 In a new article published by the Journal of the American Medical Association, medical professionals warn that wearable baby monitors may do more harm than good. These small, inexpensive monitors are sensors that are attached or clipped on to clothing or worn as bands. The monitors are meant to track the heart rate, breathing, temperature, blood oxygen level, and sleeping position of the baby. If any bodily function appears dysfunctional, an alarm is sent to the parents' smartphone. Unfortunately, the devices are not reviewed by the FDA and are not required to be. Parents may fall into a false sense of security and may not receive accurate results, which may hide real medical emergencies. Experts state that there is no proof that the monitors save lives, and they cannot detect if an infant is at risk for SIDS.
Although there may be a time when baby monitors will accurately provide a clear picture of an infant's health, without proper FDA reviews, many monitors provide no real assistance to parents and may overlook true medical issues. This means an elevated risk for injuries or even fatalities may come when solely relying on a monitor – even a doctor-recommended device.
If you or someone you love developed medical issues or illnesses due to use of a faulty product, contact our Pennsylvania products liability lawyers at McCann Dillon Jaffe & Lamb, LLC at 215-569-8488 to see how we can help. Contact us online for a free consultation. Our lawyers represent clients throughout Pennsylvania, including Delaware County and Chester County, as well as Delaware and New Jersey.
https://www.philly.com/philly/health/kidshealth/Experts-warn-wearable-baby-monitors-have-risks-and-no-proven-benefits.html